Developing A Video Identity
A logo animation was created for the already established UWRG logo and to be placed on every video. The looping animated gif was produced and used on emails and PowerPoint presentations.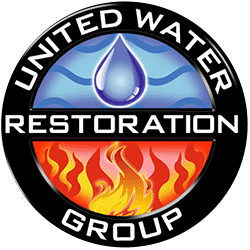 Many of the videos created at UWRG were made to attract potential franchisees so that they might join an ever-growing network. These videos consisted of interviews with staff and current franchise owners to showcase what restoration business ownership looks like.
Most UWRG videos were created to communicate what the company does for potential clients. This included franchise owners reading a scripted video and many interview videos that would be posted on YouTube and linked to the UWRG website. Telepromter would be used for concise, scripted videos.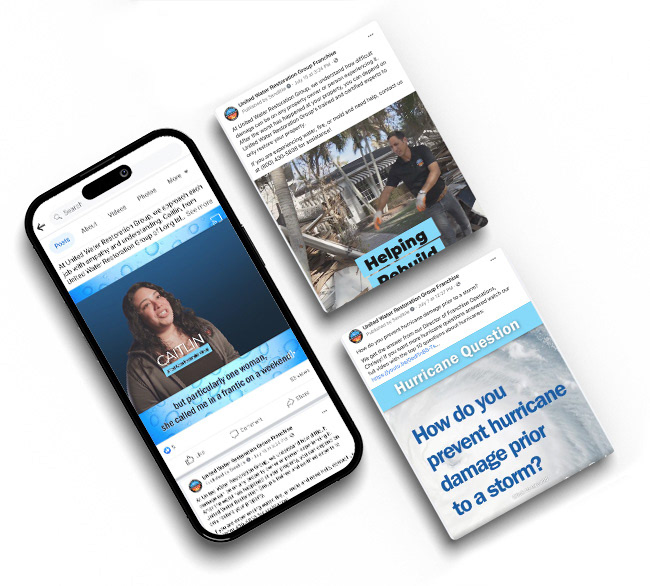 Videos were cut and split into shorter segments which would be used as social media posts. Recycling video content helped hit a larger audience. The videos would be reframed to better fit social feeds and subtitles would be added.
Hurricane Ian Across Florida
In September 2022 hurricane Ian hit Florida causing massive damage from West to East coast. Video shooting was conducted in three locations across Florida, from Naples to Daytona, and showcased UWRG's large scale capabilities. 
A funny skit video regarding hurricane preparedness was developed for UWRG. The skit was planned and scripted before shooting with props and green screen.